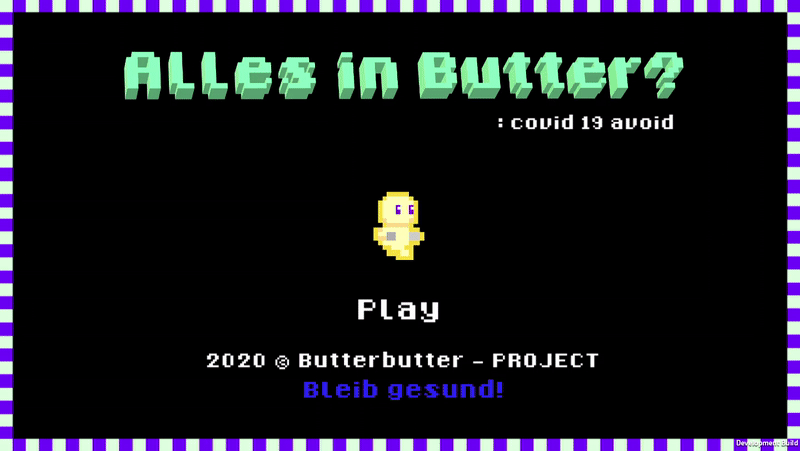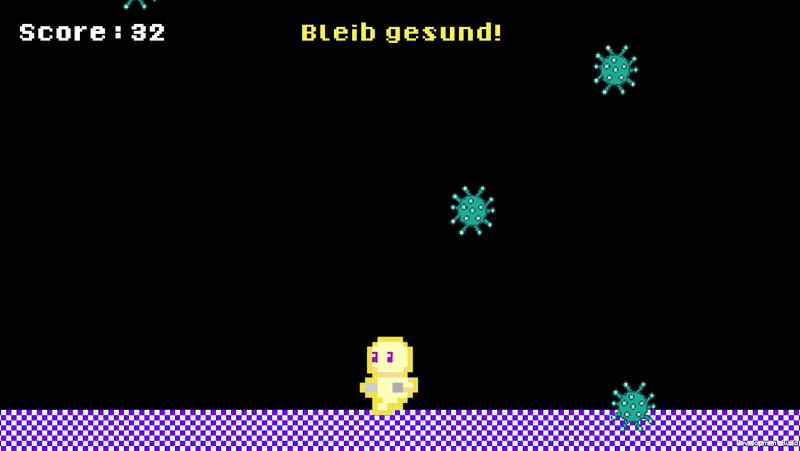 https://drive.google.com/file/d/1RTx1ZqQtYZUvcyPBoheXclIC9Z_PfS0K/view?usp=sharing
https://drive.google.com/file/d/12FDIFzOBYkbpoDUGPdVIbeU28U6Hq6gq/view?usp=sharing
Alles in Butter?

, Digital Game, 2020 
Work by Yeosong Kim, Seongsin Lee
A person wearing a mask,
How can I say "An-nyeong" to your walk?
The noises in the quiet season 
don`t let us be okay.
With diligent eyes for the bounding that prepare for any shouts.
Insulting and ridiculous words,
makes me hover at the corner of the shoe-rack, that we could be choked.
How can I say "An-nyeoung" to your walk?
A person wearing a mask.
마스크를 쓴 사람,
당신의 외출은 안녕한가요?
고요한 계절 속 소란들은
안녕하다 말하지 못하게 하고
부지런히 주변을 살피는 눈으로
언제고 마주할 외침을 대비합니다
무지와 조롱 섞인 말들은
오늘도 신발장 앞을 서성이게 하고
당신의 외출은 안녕한지요?
마스크를 쓴 사람.
-
Der trostlose Frühling ist vergangen und der Sommer ist verschwunden.
Äste, die über dem Fenster stehen, sehen aus wie die Beine eines Insekts.
Orange Straßenlichter sind fehl am Platz,
Anstatt lebendig auszusehen,
scheinen sie das Böse anzuregen.
Eine absurde Situation und gebrochener Humor
erzeugen Überfluss aus Tragik.
Es ist eine Welt, in der all die Schönheit verblasst.
-
Desolate spring has passed and the summer has disappeared.
Branches stand over the window look like a bug's legs,
Orange street lights are out of places,
Rather than looking alive,
seems inspires evil.
An absurdity situation and broken humor
makes overflow with tragedy.
It's a world where all of the beauty goes blank.